Pediatric dentistry services
Children require thorough monitoring (every 4 months) and an individualized treatment plan, depending on the personality of the child.
Regarding the first visit to the dentist, it is good for the small patient to remain with a pleasant image following the experience on the dental chair. Therefore, a child who comes for the first time at the dentist with pain, sleepless, tired and hungry, will have a less favourable first experience, which may impact on all their future encounters with the dentist.
It is therefore advisable for the children to be brought for regular visits at the dental clinic before a problem occurs. This will allow them to get acquainted with the team, with the dental unit and instruments, and even to have fun counting the teeth and brushing them together with the dentist. We insist on correct brushing both children and parents, being an example for her little ones and those responsible for their dental health.
Age groups:
0-6 years – temporary dentition
6-12 years – mixed dentition
12-18 years – permanent dentition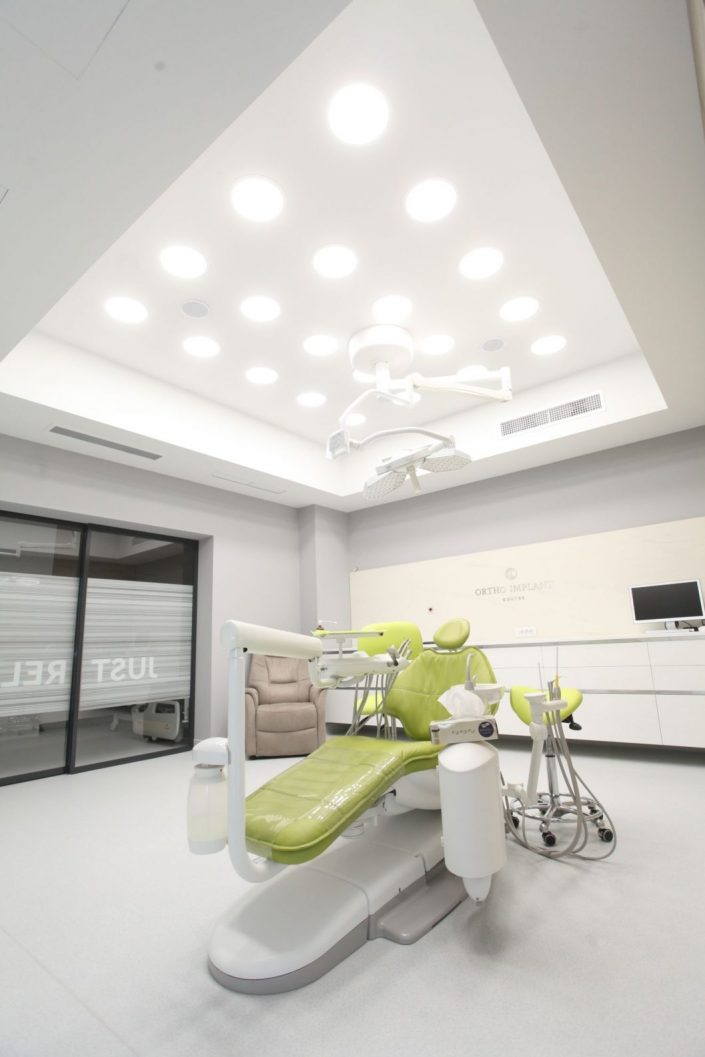 It is a painless;
It is indicated in teeth with no caries, be they temporary or permanent, immediately after they have erupted, in order to protect them from decay;
The effect normally lasts for about 2 years, during which the patient will come to regular check-ups. If the sealing material has been removed, in part or in total, it will be replaced;
Parents have an important role in detecting any loss of this sealing material, as they are the ones who should inspect their children's teeth at home, which can easily be done after the dentist explains what they should pay attention to.
Around the age of 7-8 years you should take your children for a routine orthodontic examination so as to detect any early malocclusions. Interceptive therapy is based on the amelioration or elimination of anomalies, mainly based on the age / growth period of the child.
Interceptive treatment can eliminate the need for wearing fixed braces (brackets) in the future. If, however, fixed braces may still be necessary, then the future treatment will be much easier, of shorter duration and with fewer dental extractions for orthodontic purposes.
Excessive consumption of chewing gum (more than 3 hours / day) can lead to joint problems
Change your toothbrush every three months or after any infection in the mouth or throat. Toothbrush is a great place for bacteria;
Do not lend/borrow objects that come into contact with the oral cavity: water bottles, lipsticks etc.;
For pregnant women: do not hesitate to contact your dentist before and during pregnancy, for professional dental cleaning of your teeth, minimally invasive procedures that will help you give the birth to a healthy child!